Twitch is a place where gamers and other entertainers can connect with fans and showcase their distinct personalities and brands. Countless broadcasters have managed to carve out a unique identity for themselves on this long-running streaming network.
Adin Ross is the name on everyone's lips these days when it comes to streaming. Fans have fallen in love with the young Twitch star because of his infectious excitement and celebrity friends.
In this article, we will cover every interesting detail about Adin Ross, his personal life, and the truth behind his Twitch account ban. Continue reading to find out more.
Welcome Bonus 500% up to $2,500 + 50% Cashback

*T&C Apply

Welcome $7777 Bonus + 300 Free Spins On Top!

*T&C Apply
Who Is Adin Ross?
Adin David Ross is a niche American YouTube star and streamer. When it comes to gaming, he's best known for his Twitch streams of Grand Theft Auto 5 and NBA 2K. He is just as well-known, if not more so, for having various celebrities and rappers make cameo appearances on his streams. Ross has been streaming since October 2018.
Adin Ross was born on Oct 11, 2000, in Boca Raton, Florida, in the United States. This makes him 21 years old. Adin was raised by his Jewish parents and has an older sister named Naomi.
Ross confessed on the "No Jumper" podcast that he was stabbed by a mentally disturbed relative as a 12-year-old while he was asleep. Ross reportedly needed nine stitches in his arm, and the relative was held in a mental facility following his arrest. When Adin Ross appeared on live streams, he disclosed that he had previously fought with depression and had contemplated taking his own life.
Streamer name
Adin Ross
Real name
Adin David Ross
Location
United States
Origin
Aug 15, 2014
Followers
5.8 million (Twitch)
2.55 million (Youtube)
Favorite Casino
Stake
Total views
476,172,788 (Youtube)
Stream language
English
Before Fame
After traveling to New York City, he settled in Three Rivers, California, where he attended Woodlake Union High School and got his high school diploma.
Ross has had a lifelong interest in live video streaming. An avid online player since the age of eight, Adin Ross had aspirations of becoming a professional gamer. He even skipped his high school prom to stream on Twitch.
Before fame, Adin Ross used to play in the MyPark section of NBA 2K for an average audience of a few thousand people at a time when he first started. Adin2Huncho was his channel's previous name, which featured IRL content.
Career
Adin Ross always knew he had a charismatic personality. Ross was just out of high school when he started streaming himself playing NBA2K and GTA on Twitch for hours at a time. Aside from being an avid gamer, Adin quickly began teaming up with celebrities like rappers Sheck Wes and Lil Uzi Vert for his Twitch streams, and he amassed an enormous following of viewers who were drawn to his engaging, if not often politically incorrect, online image.
Adin is close with LeBron James' son Bronny. As a result of their relationship, he's been able to connect with a wider audience. During a conference call with LeBron James' son in June of 2020, Ross had a huge breakthrough moment. At one point during the conversation, the legendary basketball player got on the phone with Ross, who erupted in excitement.
Adin Ross: His Net Worth and Salary Estimated
Adin Ross' net worth is expected to be around 2 million dollars in the United States as of 2022, according to multiple sources. Adin Ross' annual revenue is more than $3.2 million, much of which comes from YouTube monetization. Adin Ross recently revealed during a live stream that one of his gambling sponsors alone pays him roughly $2 million each month in cryptocurrency.
Twitch is also a significant source of Adin Ross' salary. Sponsorships, merch, donations, affiliate revenues, ad money, and direct subscription profits are all areas from which he receives payment. This should yield roughly $20-40k per month, equating to $250-300k per year.
With his ever-increasing fame, Adin Ross is projected to draw in large crowds in the near future. He presently resides in Los Angeles, where he and some of his friends/fellow content creators recently purchased a $30 million home. He declared in 2021 that he would donate 10% of his Twitch monthly income to charity.
The Streaming Channels
The following are the two channels where you can watch Adin Ross's streams.
Twitch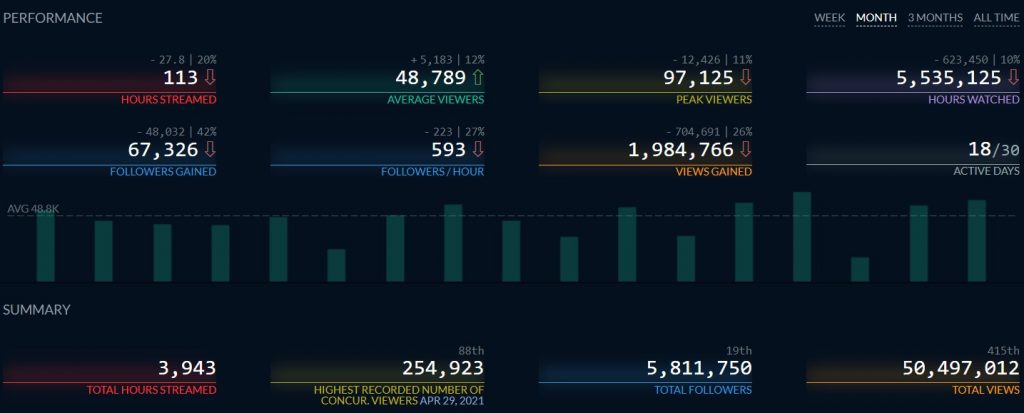 Adin Ross streamer has 5.8 million followers on Twitch. In recent months, he has established himself as one of Twitch's most widely recognized streamers. He presently has over 50k subscribers, making him the fourth most watched channel. In October of 2018, Ross started streaming. He was on and off until January 2019, when he started streaming NBA 2K games on a regular basis. He went by the name Adin2Huncho when he first started.
He is currently a Twitch partner, and he has gained followers thanks to his friendship with Bronny James. Soon after, he decided to branch out beyond video games and investigate other streaming opportunities. Ross began broadcasting "e-dates," which were a virtual version of speed dating. Hosting e-dates encouraged Ross to branch out into other types of "IRL material," and he gained even more followers as a result. Ross moved on from e-dates to streaming pranks and talks with his buddies, as well as reaction videos. In other words, Ross has a habit of incorporating a lot of relatable content into his streams, allowing viewers to get to know him a little better.
In the Just Chatting section, Adin Ross streams games and does IRL content. In 2021, he spent 251 hours playing Grand Theft Auto 5, 24.6 hours playing NBA 2K22, and 11.3 hours playing Call of Duty: Black Ops Cold War.
YouTube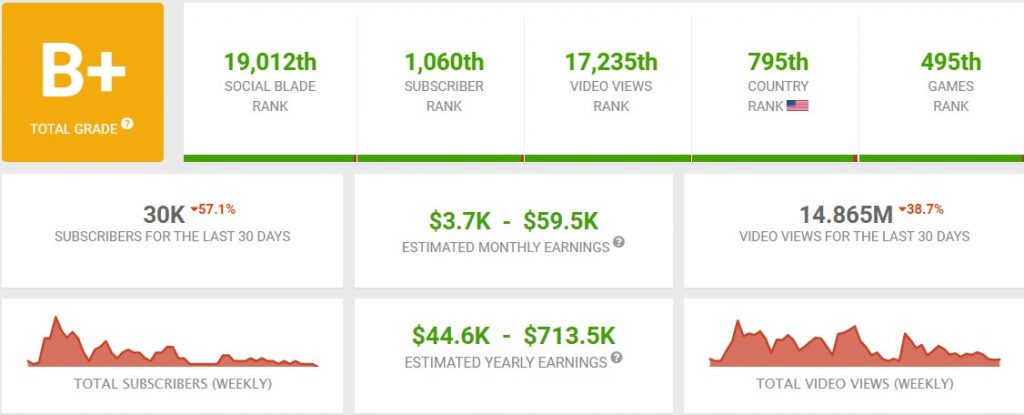 Adin Ross has two active YouTube channels that were created on Aug 15, 2014. Adin Ross has 2.55 million subscribers to his "Adin Live" and 870k subscribers to his YouTube channel, Adin Ross. This is where he posts clips from his live streams and recordings of his gaming sessions. Basketball legend LeBron James and his son are frequently featured on his YouTube channels. His videos have an average of 300,000 views.
His YouTube content was mostly on gaming at first, but in recent months he has released videos about general lifestyle topics, comedy routines, and other experiences.
Is Adin Ross Banned From Twitch?
Adin Ross ban from Twitch happened in April 2021 due to the use of a homophobic slur in a stream, but he was able to retrieve his account. He was also criticized for using derogatory lyrics in the song "Who I Smoke." In July, 'what happened to Adin Ross?' was trending because he was temporarily banned for driving for streaming on his phone, which is unlawful in California and carries a $500 fine.
Adin Ross' Favorite Games & Casinos
Stake has been the go-to choice for Adin Ros casino games. Almost everyone on Stake uses crypto for gambling, including Adin Ross. He enjoys playing and streaming a wide variety of games on his gambling streams which includes slots, table, and live dealer games.
Blackjack and roulette are two of his favorite live casino games. Lightning Roulette and Baccarat are two more live games he enjoys playing. The Dog House, Sweet Bonanza, and Gates of Olympus are three of Adin Ross' favorite slots.
The Betting Strategy for Big Wins
Adin Ross is a fantastic role model for composure because he isn't easily agitated, as evidenced by his Stake live streaming.
It's also possible that he doesn't follow a betting strategy but rather decides how much the game is worth to him at the time of wagering. This is probably not based on a whim or a passing emotion.
Adin Ross is a high roller, so money is not an issue for him. It is quite common for him to deposit $100 per spin in Ethereum. So his fans can get a feel for the games and play them at lower stakes, he prefers to play slot machines that have a wide range of bet options.
Social Media Accounts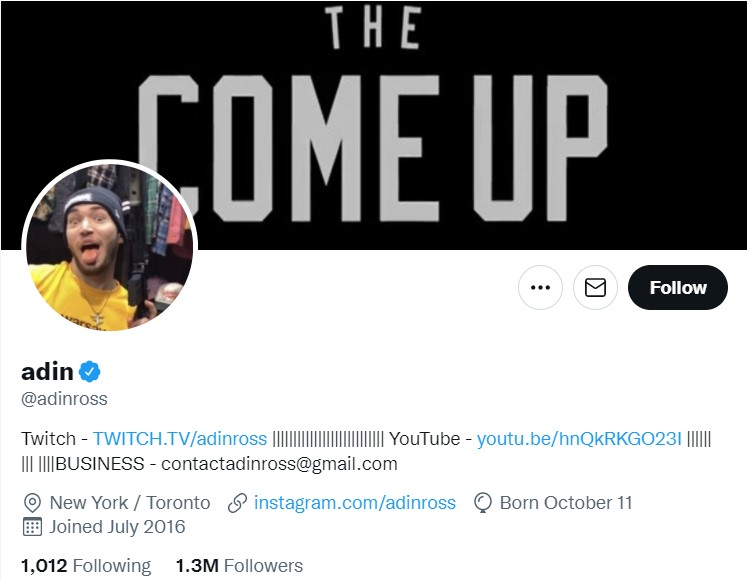 Apart from Adin Ross TikTok, the streamer has a Twitter account that was created in 2016. On Twitter, he is followed by 1.3 million people. On his Twitter feed, he posts a lot less about games. Adin, on the other hand, provides us with a glimpse into his personal life with pictures, impressions, and funny tweets. However, recently he has been posting a lot about the NBA and his stakes in casino games.
Adin Ross Instagram has more than 2.5 million followers. He has only posted about a dozen times since he created his account. Followers can also see photos of other Twitch streamers, rappers, and online personalities.
Final Thoughts
The streamer on Twitch, Adin Ross, is a young American YouTuber and content creator best known for streaming games like Grand Theft Auto V, Fortnite, and NBA 2K. Ross has risen to become one of Twitch's most popular streams in the last year, expanding his horizons to include casino games. There have been rumors about the 'Adin Ross scam,' but this is a misunderstanding because the streamer spends real money when placing online bets.
If you're searching for a new streamer to follow, give his channel a look. You'll not only have a new source of inspiration, but you'll also rest easy in the knowledge that a portion of your money will be donated to charity organizations as a result.
FAQs
How Did Adin Ross Become Famous?

What Is Adin Ross' Net Worth?