If you want to get more familiar with slots and beat casino dealers, watching gambling channels on YouTube will help. Random Slots is a popular casino slots broadcaster. Read on to get to know the genius behind the channel, learn why he stands out, and uncover Random Slot's net worth.
Welcome Bonus 500% up to $2,500 + 50% Cashback

*T&C Apply

Welcome $7777 Bonus + 300 Free Spins On Top!

*T&C Apply
The Random Slots Channel Owner
Random Slots values privacy, making it hard to gather information. Once you visit his channel, you will see a white-haired older adult in a semi-formal outfit and eyeglasses welcoming you to his channel. In the comments of an old video in 2014, a viewer called him "Gary."
Beginning Of The Career
The real name of the Random Slots streamer is Gary Sasaki, who currently lives in Cupertino, California, and is believed to be in his 70s. Before starting his YouTube career, he tried to find his niche in other industries. The graduate of the University of California worked at HP for 30 years before he became the President of DIGDIA in 2004, a digital media marketing company.
Looking back at the oldest video of Random slots, he never showed his face, rarely talking. Instead, he used to edit his videos and put texts explaining how to play coins slots.
Gaining Popularity
Random Slots joined YouTube in 2007, but the oldest video was posted seven years later. He described himself as "a casual player with some observations," and he likes to attend forums and conventions to make vlogs. In 2016, he claimed to be a professional gambler and Professor Random on slot machines on YouTube
About Random Slots Net Worth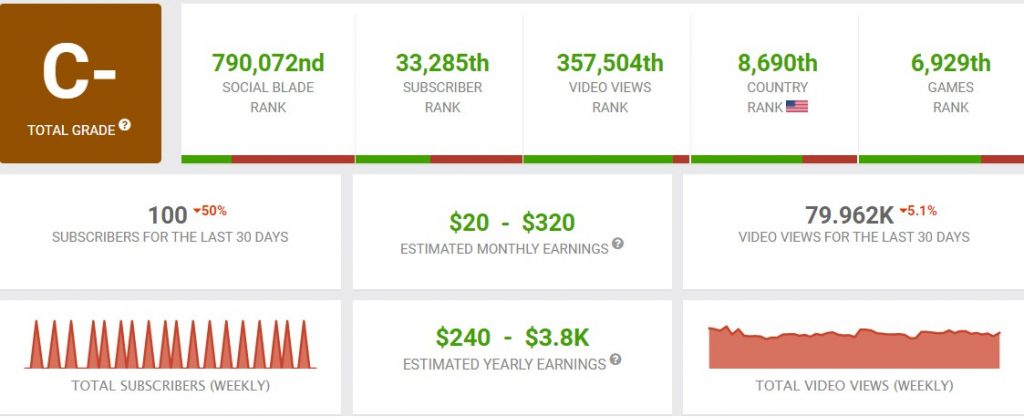 Casino influencers usually don't disclose their net worth in public. It's for their safety and privacy. To know the Random Slots' net worth, one can only estimate. Social Blade reported that YouTube's Random Slots channel earns $20 – $320 a month and at least $3,800 annually. Remember that this is an estimate of their default CPM of $0.25 – $4.
When And Where He Posts His Streaming Videos
You can watch Random Slots' videos on his YouTube channel. There is no schedule for when he uploads new content. But on his website, it's said he uploads two videos a day. Random Slots has over 5,000 videos of all his casino experiences for you to enjoy. The broadcaster also regularly checks his comments and chats with his viewers.
YouTube Channel
One factor that affects Random Slots' net worth is the number of views he gets on each video. It has been eight years since the Random Slots channel started, and it has now garnered some 20.9 million views. The videos he posted from February 28 – March 3, 2022, have over 100 views each and an average of 20 likes.
Viewer engagement with each video is between 4 – 6 comments, which is a good number for a small channel. He has a different playlist on his channel's home page, and some of his most watched videos are on the Professor Random playlist. Currently, his channel has 26.2K subscribers.
About Random Slots' Gambling
Are you wondering where the channel name "Random Slots" came from? Some say it's because Gary likes to play random slot machines, but this was never confirmed. According to his website, Random Slots likes to play new and classic slots at different casinos and reviews them at the end of his videos.
Favorite Casinos
Random Slots travels to different land-based casinos across the country. He also likes to attend forums or expos like G2E or Global Gaming Expo, where he plays with a live casino dealer. Some of his favorite casinos are Atlantis Casino and Gold Dust West. He also likes to visit Las Vegas and casinos in California.
Biggest Wins
The Random Slots streamer is a very low roller gambler who rarely goes over $100. His winnings are not as big as other gambling channels. It is challenging to track the Random Slots streamer's biggest win because most of his videos do not show his total winning in USD.
Recently he won $269.00 on Money Bean Express. A "Happy Goose" showed up after he won $240.90 in 4 slot rounds in The Third Prince last August of 2017. Another historical win happened the same year when he won $356.10 after getting a major jackpot and 3x on the 5 Dragons game.
Does Random Slots Use Real Money?
The most-watched video of Random Slots was in 2014; it got over 500K views. The comment section became a forum as viewers shared their positive and negative opinion on his $0.30 bet. Gary's bet size proves the reality of gambling – you can win or lose with a small or large bet amount. Additionally, he plays in fully secured casinos in the US, and the chance of using fake money is minuscule.
Social Media Accounts
Since Random Slots is in his 70s, he is not active in social media other than the Random Slots Twitter account. This could also be why he has a small number of subscribers. Here is what you should know about the Random Slots Twitter account and his official website.
Twitter
The Random Slots Twitter account was created in 2014 and now has over 200 followers. Here, he regularly updates his followers on his newest uploads and upcoming events. Check out and follow the Random Slots Twitter account @twitter.com/randomslots.
Official Site
Random Slots website www.randomslots.com is very informative. There is a tab for his slot videos, Professor Random series, and G2E contents. There is also a slot calculator to know how long your money will last in gambling and slot statistics. Use the casino finder to look for the casino's address or name. These casinos are not confirmed to be affiliate casinos of Random Slots, so there are no promo codes.
Conclusion
Random Slots streamer niche in the industry is more of a gambling professor than just a casino streamer. He's a passionate broadcaster who travels from California to different casinos to play slot machines. Luckily, his channel was not affected when the YouTube ban struck against casino YouTubers in 2018, and he could comfortably share his content and chat with his viewers.
If other streamers earn from merch, affiliate links, or membership, Random Slots doesn't have any of this and seems to be making money from subscribers, ads, and views. Subscribe to Random Slots (@youtube.com/c/RandomSlots) if you also want to learn more about slot machines and get tips on how to win a jackpot.
FAQs
Who Owns The Random Slots Channel?

Why Watch The Random Slots On YouTube?

Which Casinos Does Random Slots Streamer Play At?