Getting paid to play your favorite games of chance in front of a camera was quite uncommon when Xposed first got started. As a result of broadcasting platforms such as Twitch, this goal is now a reality for many. However, it is not easy to become an online casino streamer. The proper attitude along with determination is essential for success in the streaming industry.
Xposed is one of the first streamers to become successful, and he saw a tremendous increase in ratings last year. He is a Canadian who represents Generation Z and is well-known for being cheerful, open, and full of life.
What does Xposed do? This article dives deeper to answer that question; explores the favorite Xposed casino, reveals Xposed Twitch net worth, and goes into some detail about his personal life and more!
Welcome $7777 Bonus + 300 Free Spins On Top!

*T&C Apply

Welcome Bonus 500% up to $2,500 + 50% Cashback

*T&C Apply
Who Is Xposed And How Did He Become Popular?
Xposed is a well-known Twitch game streamer from Ontario, Canada. Xposed's real name is Cody Burnett. Cody is a 25-year-old man who was born on June 7, 1996. He has been streaming on Twitch for 7 years and has been partnered/full-time for 5 of those years. Xposed is a wonderful entertainer and a superb player who's always funny and full of energy.
Streamer name
Xposed
Real name
Cody Burnett
Country
Canada
Year of Birth
1996
Origin
Nov 3, 2015
Followers
446,000(Twitch)
104,000 (Twitter)
245,000 (Youtube)
61,700 (Instagram)
99,700 (TikTok)
5,500 (Facebook)
Favorite Casino
Stake
Channel Rankings
#423 most-watched overall
#5 most-watched Slots channel
#198 most-watched English channel
#5 most-watched English Slots channel
Highest viewers
11,664
Total views
17,189,017
Stream language
English
Sub count
2,460
Biggest Win
$4,718,280 in Hot Fiesta
Biggest Multiplier
3.370x in Hot Fiesta
Since the age of ten, he has played various video games competitively. Cody is a digital native who began broadcasting Call of Duty before venturing into the online casino world in 2017, where he added slots and other casino games to his arsenal. He was one of the first streamers to build a name for himself. He's interested in real-world sports as well as Esports.
Xposed is much more candid about his personal life than most streamers. Offline, Cody is blissfully engaged to Shania, his high school sweetheart and fiancée. They have a son Linkin and a dog and live in his homeland of Ontario, Canada. He played for a long time with relatively small stakes, but recently, he has begun to up the stakes. He is now a high roller with minimum betting of $10 or more per game. He now wagers hundreds of thousands of dollars per game, with winnings exceeding $100,000.
About the Xposed Twitch Channel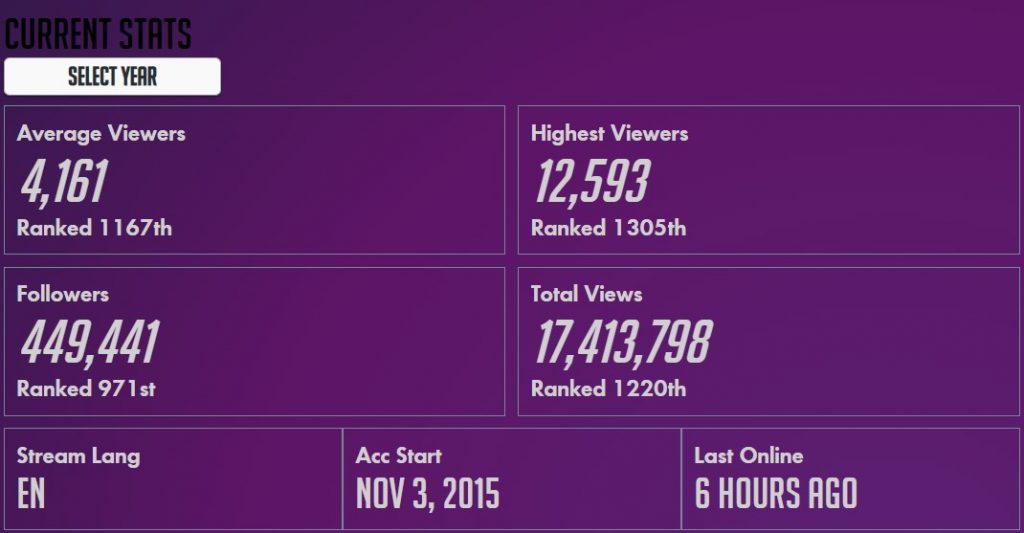 Twitch is Xposed's home base because it is here where he plays and interacts with his followers. Approximately 449,441 people tune in to his stream to watch him celebrate each win.
Xposed is a niche gaming streamer who focuses mainly on slot machines. In 2022, Xposed streamed a total of 253 hours. According to our Twitch statistics, he presently has 17,413,798 total channel views and has played a total of 2 games. On Twitch, he presently has 1,108 active subscribers.
He hosts fascinating broadcasts and discusses his daily experiences, attracting many casino fans and players. Each time a viewer spends 10 minutes watching Xposed gambling, they receive 1 point. Subscribers earn twice as many points as non-subscribers. In chats, he actively reveals strategies and answers questions.
Does He Use Fake Money?
Since becoming famous, Xposed streamer has formed partnerships with various online casinos, including Roobet and, most recently, Stake. There have been some issues over whether this is fake or legit. The explanation is that, in the case of Roobet, the casino provides Xposed with a bankroll and allows him to keep a portion of the winnings. So, even if the money isn't coming from Cody B's savings account, it isn't fake money because he can withdraw the winnings.
Which Casinos Does Xposed Play At?
Xposed is well-known for his involvement with several different online casinos. He does play at casinos that accept both regular currencies like dollars and euros and cryptocurrencies as deposits. He was a part of a Roobet Casino sponsorship, about which he was quite upfront. He is now a member of the Stake casino, one of the largest cryptocurrency casinos with several interesting games.
20Bet Casino and Bitcasino.io are his other two favorite gambling sites. These sites are well-known, with generous player bonuses and many slots and live games. As he is a bit of an entrepreneur, he enjoys becoming associated with new online casinos that have better incentives and offers for new players.
Xposed Slots And Most Played Games
The Evolution Gaming slots and live games are Xposed's favorites. As one might expect, he doesn't limit himself to just one slot, but he does have a few favorites that he enjoys revisiting. Reactoonz, for example, is one of them. This high-octane part is a perfect fit for his high-octane personality, and the audience is in for a crazy adventure.
The following list contains some of the Xposed Slots & Games:
Fruit party
The Dog House
Crazy Time
Live BlackJack
Our favorite Canadian streamer is rocking Evolution Gaming's famed game shows, so there's also live casino game streaming available. Crazy Time, Mega Ball, and Monopoly are all fun on their own, but Xposed takes them to another level. He also enjoys the video game Fortnite!
The Xposed's Biggest Wins In Online Slots
Cody won a whopping $500,000 in Crazy Time, setting a new world record. Crazy Time is a live casino game show that features a money wheel in a Dream Catcher that allows players to access four different bonus rounds. A few of his other big wins are mentioned below.
Sweet Bonanza
The Pragmatic Play Game created the sweet game bonanza. There are six reels and five rows of action in this game. Fruits and lollipops surround the slots, which are brightly colored. Xposed had a tremendous win of around $200,000 playing a sweet bonanza slot game on a $250 bet.
Book Of Shadows
Cody won an awesome $57,000 playing Book of Shadows on a $100 bet. It's a Nolimit City online slot. The slots on offer are all based on a horror theme. It's a five-reel slot machine. The player's preference determines the number of rows. In this case, the streamer chose five.
Gorilla Gold Megaways
The Gorilla Gold Megaways win was incredibly lucky for Cody during his early days. This is a thrilling slot machine game by Blueprint Gaming. It is made up of four reel sets. It was a $5 per slot stake with 15 super spins. The total payout won by Cody was a whopping $18,822.50
Xposed Net Worth And Estimated Earnings
How much does Xposed make? Is the question in everyone's mind. However, Xposed net worth is unknown, but he appears to enjoy a luxurious lifestyle. His monthly revenues on Twitch are projected to be around 6,150 USD, excluding additional revenue from tiered subscriptions, affiliate partnerships with casinos, commercials, sponsorships, tips, tournament winnings, and Twitch cheer bit contributions. He also earns money by accepting donations on his Twitch channel, anXposed. This one aspect alone saw him earn about $ 18,000 in income.
Social Media Presence
Cody Burnett knows how to keep his audience interested. Not only does Xposed stream, but he's also active on social media, making it easy to keep up with what he's up to. There's a little bit of everything here, from news about his streams to his explorations into CoD to nice family pictures.
Twitch
Username – @twitch.tv/Xposed
There are about 446,000 people who follow Xposed TV on Twitch. It is not just the best place to catch Xposed streaming, but it's also a fantastic place to chat with him and other like-minded viewers. The Xposed Twitch chat explodes with joy whenever Cody has a major win.
YouTube
Username – @youtube.com/c/XposedTwitch
Xposed YouTube has more than 240,000 subscribers who watch his videos regularly. Here you can find his slot sessions, live games, and CoD and Fortnite streams.
Instagram
Username – @instagram.com/xposedtwitch
Cody Burnett proves on Instagram that personal and professional life don't have to be mutually exclusive. There are a lot of pictures of him and his girlfriend here. Their son was born in 2020, and Xposed shared plenty of his photos on the platform. Xposed also uses Instagram to communicate with his followers about future content on his streams. On this channel, he has around 61,700 subscribers.
Twitter
Username – @twitter.com/xposed
Since 2013, Xposed has amassed a following of over 104k people on Twitter. He is highly active on this channel, and his tweets are largely about gaming and his live streams. Many people take the time to post comments, making it seem like a thriving community unto itself.
TikTok
Username – tiktok.com/@xposedtwitch
Of course, TikTok is one of the newest and most popular social networking platforms. While many streamers don't use it, including Roshtein, it's a different story with Xposed. Xposed is a frequent TikTok user, frequently posting his big victories, entertaining moments, and more. Of course, gambling remains the main focus. In any event, TikTok by Xposed is worth a look!
Discord
Username – Xposed Official
Xposed has a huge engaging discord community of 51,096 members.
Facebook
Username – Xposed
Xposed has quite an active Facebook page with 5.2K followers. There you will find daily posts of his stream highlights, big wins, memes, and more.
Conclusion
Xposed isn't just a great broadcaster; he also has a refreshingly open personality. He's a typical Canadian who enjoys his family, sports, and video games. Since he was a kid, he's played computer games, so going on to slots and casino streaming was only a natural development.
You'll see Xposed erupt with pleasure after a major win. It's also carried over into the live chat window. Xposed on Twitch should be on your list of things to watch if you're seeking a good time with other slot enthusiasts.
FAQ
Does XposedUse Fake Money In His Streams?

Which Casinos Does Xposed Play At?