The pandemic drove the popularity of online casinos. At the same time, a growing number of streamers began to broadcast their gambling. It became a popular form of entertainment for many viewers and an extra source of income for broadcasters.
Welcome $7777 Bonus + 300 Free Spins On Top!

*T&C Apply

Welcome Bonus 500% up to $2,500 + 50% Cashback

*T&C Apply
Facts About Ayezee
The famous Ayezee streamer is well known in the gaming community. Have you ever wondered what Ayezee's real name is? Is Ayezee fake? Where is Ayezee from?
Read more below to learn the facts behind the Twitch broadcaster Ayezee and how he found his niche in streaming casino games.
Ayezee's real name is Ziad. He is a former H1Z1 professional gamer and a high roller poker player. Being a poker enthusiast since 18, Ayezee played in the slots section on Twitch. This was how he found his niche in the online gambling industry.
Ziad's nationality is Lebanese. Ayezee moved from Lebanon to Malta to become a casino streamer.
| | |
| --- | --- |
| Streamer Name | Ayezee |
| Streamer Real Name | Ziad |
| Streaming Site | Twitch |
| Started Streaming | 2019 |
| Country | Malta |
| Birthdate / Age | October 29, 1999 (23) |
| Favorite Casino Game | Poker and Slots |
| Recent Biggest Win | $569,900.00 on Gates of Valhalla |
| Recent Biggest Multiplier | 18x Multiplier on Gates of Valhalla |
How It All Started
Ayezee's Twitch account was created on July 26, 2014. He started officially streaming casino games in 2019. Ayezee's streamer accounts on Twitch and YouTube are mainly for his high roller slots and other casino games.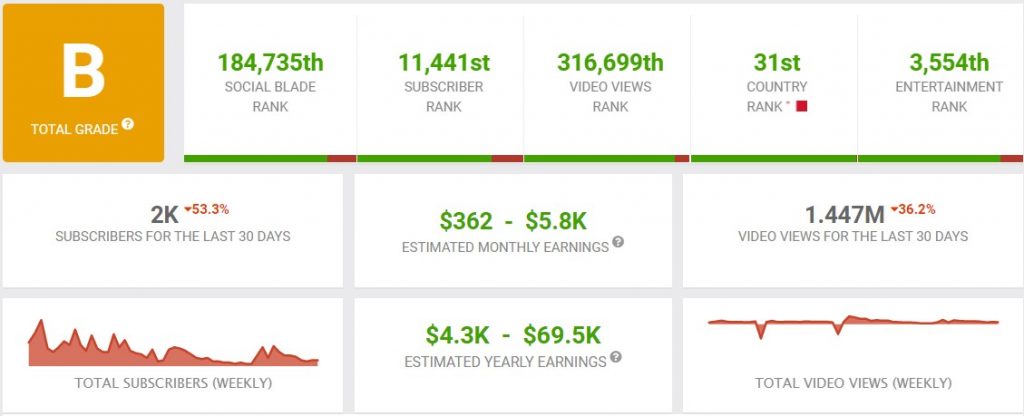 Ayezee's Twitch account has been growing continuously, and he gets an average of almost 5,000 new followers each month. In February 2022, Ayezee's live stream broadcast 188 hours, with content consisting of him mostly playing slots and chatting. In terms of viewers, Ayezee gathered 732,050 viewing hours and reached 9,549 viewers.
Gaining Popularity
When it comes to Ayezee, slots gambling tactics, chatting with viewers, and hilarious expressions are the keys to his success. Now the Ayezee Twitch account has over 100,000 viewers. He was also ranked 363rd most-watched overall, the fifth most-watched Slots channel, and the fifth most-watched English Slots broadcaster. Famous streamers like TrainwrecksTV follow Ayezee.
Favorite Casinos
Unlike other high roller casino broadcasters, Ayezee's streamer career started with a $5 stake. Now, he bets more than $1,000 per game. Ayezee casino broadcasts are mostly slot machines and poker games.
Ayezee plays in various casinos based on his past streams. Yet, if you look at Ayezee's website and accounts, he always promotes Rollbit Casino. It's a crypto casino with over a thousand games.
Ayezee Net Worth & Earnings
Ayezee is a streamer who values his privacy, and this includes information related to his net worth and earnings. Ziad's favorite word is transparency. Unfortunately, there is no data available on Ayezee net worth. However, we can estimate it from what we can find.
For example, if YouTube pays $18 for every 1,000 views and he has 39,424,840 views in total, Ayezee's net worth on his two accounts will be $709,647.12. If we use CNBC data which indicates that Twitch pays $250 per 100 followers, Ayezee Twitch total earnings will be $329,455. In total, Ayezee's net worth would be $1,037,956.58. The total isn't inclusive of his earnings from affiliate links, merch sales, or coins.
Ayezee Twitch and YouTube Channel Performance
Having more than one account is essential in online streaming. Not all Ayezee casino streams are on his Twitch. Some followers only see replays as they're in a different time zone. Ayezee created three official accounts so his viewers can always watch him.
Twitch Channel
The Ayezee Twitch account has 131,782 followers and counting. Ayezee slots are broadcast live almost every day, especially on Sundays, Mondays, Wednesdays, and Thursdays. Ayezee streamer does not have an official schedule for his streams. You can watch him between 2 AM and 10 AM GMT+1. Follow his Twitch account to be updated on his broadcast schedules.
YouTube Streams
Ayezee streamer has two YouTube channels. One is his main channel, where you can watch exclusive YouTube content and other edited videos. His second account, Ayezee – Twitch Highlights, uploads highlights from his Twitch streams. So far, Ayezee streamer has 85.5K subscribers on his main YouTube account and 46.6K on his second account.
Ayezee's Biggest Wins
Ayezee slots games are always fun to watch. His reaction whenever he wins huge amounts of money, bonus spins, and multipliers excite his viewers. Since he's a poker and slot machine player, there is no accurate record about the biggest win of Ayezee streamer. A glance at his YouTube and Twitch accounts shows that his winnings often amount to more than $1 million.
Ayezee streamer sometimes plays two games in one stream. One of his biggest slot wins happened while he was going against a dealer and a few of his friends in a poker game. This was when he won $2 million in Mystery Museum last September 2021. If you check the Ayezee website, you'll see his recent big wins. The biggest multiplier was at Gates of Valhalla, where he got $569,900 in 18x multipliers in January 2022.
Is Ayezee Fake?
Being accused of faking their games and wins is something every casino streamer experiences. On Google, you'll see articles with topics like Ayezee fake streamer, Ayezee fake money, or is Ayezee fake. The reason behind these accusations is that Ziad is a high roller player in the casino. For many people, it's unbelievable to risk money to a game where you aren't certain to win.
These articles also discuss topics like, "where is Ayezee from?" and "is Ayezee fake?" No, Ayezee's real name is Ziad, he is a Lebanese man in his 20s. Is Ayezee a fake streamer? No, he typically plays in Rollbit Casino. Rumors related to Ayezee fake money winnings are also not true. Ayezee likes to gamble in crypto casinos and bet real money in poker games.
Ayezee tries to address these allegations. However, many people still point out his huge winnings and many bonus spins every week. Expert gamblers said that evidence from forum sites isn't enough to substantiate Ayezee fake streamer claims.
Why Watch Ayezee Streamer?
Ayezee provides his viewers with exciting experiences with his streams. He started in 2014 as a professional H1Z1 player. He found his niche in casino streaming. What happened to Ayezee? Due to personal reasons, he decided to start a new career. He is a dedicated casino streamer who provides high-quality entertainment.
Why watch Ayezee streamer? You should watch Ayezee if you are looking for a streamer who plays various games such as slots, poker, Counter-Strike, and more. He also does IRL videos and streams just to chat with his viewers.
Social Media Presence
What happened to Ayezee's Facebook and Instagram accounts? These accounts have been inactive for a while. It seems like Ayezee forgot about them, especially the Facebook account. Fortunately, the Ayezee Twitter account and his Discord are active. He mainly updates, chats, and shares affiliate links, there since Twitch bans streamers from posting their links on the site. Here is more information on his social accounts.
Instagram
Ayazee has over 13K followers on his Instagram account. He uses this social media platform to show Ziad and not Ayezee slots streamer. This account is sometimes thought of as an Ayezee fake Instagram account since it only has nine photos. Yet, you can see that it is Ayezee's real account if you look at the stories and bio. A link to his Twitch account and an affiliate link allows his viewers to earn a combined $150,000/month, paid out via Game Arena.
Twitter
The Ayezee Twitter account has more than 21K followers. This account is where Ayezee updates his followers about his upcoming streams, Ayezee casino news, and giveaways. In the Ayezee Twitter bio, you will see that $300,000/month is paid out to his viewers via Twitch streams via his affiliate link. Follow the Ayezee Twitter account to stay up to date and get a chance to win one of his giveaways.
Facebook
His Facebook account is not listed on the social page on the Ayezee website. In September of 2021, his last post was when he won $30,000 in Sweet Bonanza. Ayezee is no longer active here. Like his Instagram, this account was suspected to be another Ayezee fake streamer. You will see an affiliate link for a giveaway worth $50,000. Unfortunately, it has already ended.
Official Website
Ziad's followers use the Ayezee website to stay up to date on his broadcasts, the coin lottery, game arena, coin store, and get gambling tips. They can also use the transparency page on the Ayezee website, where all the crypto transactions are posted. He also linked his other social accounts on his website, such as his TikTok and Discord account, for chatting with his 18K members.
Final Thoughts
Ziad is a hard-working young man turned millionaire, thanks to online gambling. Ayezee fake money winnings are hard to believe due to a lack of evidence. If Ayezee is fake, why does the casino not ban him? He is a high roller poker and slot gambler who is also a hilarious entertainer.
He keeps on rewarding his viewers by giving away coins that can be redeemed for various prizes on the Ayezee website and stream elements site. He also did thousands of giveaways and was called the most generous streamer. The issues Ayezee is experiencing are not important for his viewers as they simply enjoy watching the guy gamble and win.
FAQs
Where Can I Watch Ayezee?

Does Ayezee Use Fake Money?

What Is Ayezee's Net Worth?