Casino streaming has grown in popularity in our current era of modern online casino gambling. Twitch and YouTube are the two most popular video-streaming services. Several online streamers emerged to serve the increasing demand for online casinos and turned it into a full-time profession. Whether you prefer slots or table games, if you're seeking slot winnings, broadcasts, or other entertainment, you'll find that there are plenty of streamers to satisfy your needs.
LetsGiveItASpin is one such prominent High Roller casino streamer. He has a deep knowledge of the casino market, yet his laid-back personality has made him one of the most popular casino streamers.
We've compiled all of the facts and details about LetsGiveItASpin in this article. Let's take a closer look at what makes Kim so special as a streamer.
Welcome $7777 Bonus + 300 Free Spins On Top!

*T&C Apply

Welcome Bonus 500% up to $2,500 + 50% Cashback

*T&C Apply
About the Streamer LetsGiveItASpin
LetsGiveItASpin is a poker professional currently residing in Malta. His real name is Kim Hutman, and he is regarded as one of the casino industry's true veterans. Where is LetsGiveItASpin from? Sweden!
Streamer name
LetsGiveItASpin
Real name
Kim Hutman
Country
Sweden
Origin
October 25th, 2015
Followers
90.4K (Youtube), 61,457(Twitch)
Favourite Casino
LeoVegas
Specialities
Top 0.06% of Twitch
#35 most-watched Slots channel
#16 most-watched English Slots channel
Channel Rankings
Ranked #5,380
#2,230 English channel
Highest viewers
8,530
Total views
4,827,802(Twitch)
Stream language
English
The Beginning Of His Career
Kim Hultman was born in Smlandsstenar, a tiny Swedish town. He was better recognized as a professional poker player before becoming famous for his slot playing and wild bets. It was a natural transition for him to move into the world of casino streamers, and he's been producing online casino live stream videos since November 2015. He already had the information to impart as a professional poker player. Initially, he just posted a few brief videos. They didn't get him a lot of attention. When he started performing online streaming, everything changed.
Kim rose to prominence after launching his LetsGiveItASpin Twitch channel. Twitch is a global live-streaming network. There, many people connect and share their experiences. Kim was an early adopter of casino streaming, still relatively unknown.
LetsGiveItASpin poker evolved from a streamer to something more over time. He was the one who started the CasinoGrounds community. It's an online community for gamblers and streamers. Last year, they also hosted a 24-hour charity slot stream and raised 47,725 euros. This highlights another of his characteristics: generosity.
Gaining Popularity
Kim's popularity as a casino streamer might be attributed to several factors. The first is that he has a great sense of humor. He's also quite open and honest about his personal life, allowing people to know what's going on with him. Kim routinely discusses his favorite cuisines, politics, and anything else that comes to mind while streaming.
As one of the more well-known faces in casino streaming, Kim delivers a youthfulness and a sense of humor that his fans adore across all social media platforms. Kim's delivery not only entertains, but it also draws people in.
LetsGiveItASpin Twitch And Youtube Performance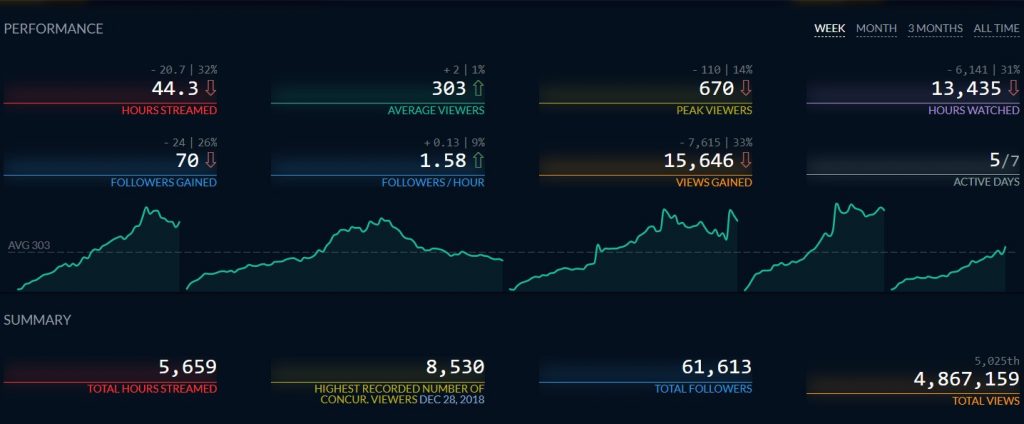 LetsGiveItASpin's home base is Twitch because it is here that he streams and connects with his audience. His stream has 61,457 followers who come to see him celebrate each win.
On Twitch, LetsGiveItASpin is a niche streamer who primarily concentrates on slot machines. He streamed 44,3 hours of content in 2022. Currently, he has a total of 4,867,159 channel views and has played 8 games, according to our Twitch statistics. Numerous casino enthusiasts tune in to his gripping broadcasts, in which he shares his daily adventures.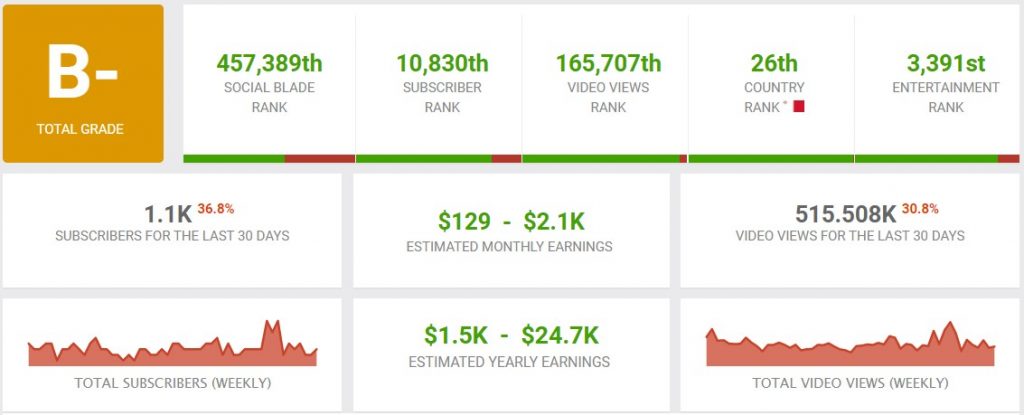 LetsGiveItASpin Youtube is an active channel with 90k + subscribers. He frequently posts his stream highlights and videos of his biggest wins. Kim spends a lot of time on his YouTube channel and responds to the many comments he receives. Along with questions about slots, bonuses, and online casinos, viewers are frequently interested in Kim's personal life. They want to hear more about his previous gambling experiences and future aspirations.
When to Watch The Streams
LetsGiveItASpin's usual streaming hours are 18:30 – 23:00 CET on Sunday – Thursday. You can also check out his schedule at casinogrounds.com/featured-streamers/letsgiveitaspin.
Letsgiveitaspin Net Worth and Estimated Earnings
Letsgiveitaspin's Net Worth is still a mystery; however, as per a few sources, it's around $80,000 – $120,000. Kim and a fellow streamer started CasinoGrounds to provide a community for people who enjoy gaming. Later, the website merged into a massive casino streaming sphere. LeoVegas acquired GameGrounds United AB for $51 million. Kim and his partners made roughly €300,000 due to this transaction. In addition, they had a very successful year in 2018, earning a profit of $1,614,372.43. Letsgiveitaspin estimated earnings from his YouTube channel are about $2,000 a month.
Given that Kim's assets, including personal stocks and bonds, are not publicly known, it is hard to find exactly how much wealth he possesses.
The Streamer's Biggest Wins
Despite Kim's many victories, we selected the three best. Here are the slots where LetsGiveItASpin's largest wins occurred. All of his videos are readily available for viewing on his YouTube channel.
Razor Shark (2373X)
In LetsGiveItASpin's casino streaming career, the most memorable moment was his Razor Shark win in 2019. Almost €24,000 in winnings from a €10 wager is an awesome experience. As a veteran casino broadcaster, LetsGiveItASpin was surprised by this slot machine's generosity. Push Gaming's Razor Shark is a high-risk, high-reward slot machine. It boasts a 96.7% RTP. In August of this year, LetsGiveItASpin was extraordinarily fortunate to win such a large sum of money. His incredible win pushed the game to worldwide fame.
Money Train (1900X)
Watching Kim nearly fall out of his chair when he realized how generous this slot machine was will be a lot of pleasure for you. His reaction is understandable because winning 9,500 euros on a bet of only 5 euros is a pretty sweet deal. This fantastic slot machine is capable of providing so many wins. The game was released on August 1st, 2019, and LetsGiveItASpin was quick to grasp the features of this slot machine right away.
Jammin' Jars (1745X)
LetsGiveItASpin won a whopping €7,000 on a €4 bet within five minutes, thanks to Jammin' Jars. It took Kim five deposits and thousands of euros in losses before hitting the big time on this slot. A well-known game developer, Push Gaming, created Jammin' Jars. It's a new and innovative slot machine with top-notch technological features. Who knows, you might have the same kind of good fortune as LetsGiveItASpin! Because Jammin' Jars is so volatile, the streamer advocates playing with lower bets.
Is Letsgiveitaspin Fake?
Kim doesn't use fake money. He uses actual money to play. He's open and honest with his followers about his experiences. All this and the fact that he has been closely monitored throughout his career indicate that LetsGiveItASpin is not a fake casino streamer.
Let's Give It a Spin's Favorite Casinos to Play At
Let's Give It A Spin's list of favorite casinos to play at are listed below. He is also an affiliate for a few of them. You can also check out LetsGiveItASpin deposit bonuses to play at these casinos.
LeoVegas
SlotNite
SkolCasino
Megarush
HelloCasino
Wheelz
Twin
Neon Vegas Casino
UltraCasino
Other Social Media
LetsGiveItASpin not only has a popular Twitch and YouTube channel. Kim is also very active on the following social media platforms. The broadcaster uses these platforms to write about different slots, bonuses, and other vital information for gamers and their personal lives and beliefs.
Instagram
Kim also started an Instagram account in 2016, which now has more than 4.8 thousand followers. His Instagram feed features a large number of memes and videos that are related to slots and a variety of other interesting topics.
Twitter
LetsGiveItASpin Twitter has a lot of entertaining tweets on his games and life. Most of these posts are about gambling. He has about 6.3 thousand followers that keep up with everything that happens in the streamer's life on Twitter. It won't take long for you to figure out his favorite foods, make educated guesses about Kim's political beliefs and learn everything there is to know about online gambling.
Discord
LetsGiveItASpin's Discord has an active community of 5,688 members. He frequently provides streaming updates and other information. He also engages and chats with his followers.
Website
The streamer also has a personal website letsgiveitaspin.com. You can watch his previous streams at his website, check out his favorite casinos, and buy merch!
Final Thoughts
Kim is currently one of the most popular online casino streamers. He is open and honest with his audience. LetsGiveItASpin reminds individuals that gambling is not a long-term source of income and that playing online casinos does not require risking your life savings. Kim requests that these guidelines not be forgotten because gambling is only a way to have fun, nothing more or less.
He not only provides a realistic gambling experience, but he also communicates with the general public on a variety of topics. That attracts the attention of even non-gamblers and those who are just getting started in online casinos.
FAQ
How Did LetsGiveItASpin Become Popular?

Where Can I Watch Letsgiveitaspin Streams?