While video games were quick to jump on the online streaming bandwagon, it has subsequently spread to other businesses that see the advantages it offers. The gambling business, which is currently seeing amazing growth due to the expansion of internet casinos, is one area that has swiftly realized this and welcomed broadcasting in channels like Twitch and YouTube.
Slots are one of the most popular live-streamed gambling activities since they are an interactive way for people enthusiastic about gambling to play and earn money at the same time. Slot players and broadcasters are gaining popularity and building a following on the internet. One famous YouTube slot channel is Dejavu Slots.
In this article, we will discuss in detail the facts and the journey of the Dejavu Slots streamer, including their biggest wins and favorite casinos.
Welcome Bonus 500% up to $2,500 + 50% Cashback

*T&C Apply

Welcome $7777 Bonus + 300 Free Spins On Top!

*T&C Apply
Who Is Dejavu Slots?
Dejavu Slots is a niche online YouTube slot channel. The channel owner's real name is unknown. All we know is that they are a Korean American slot enthusiast couple who launched the channel in 2011 and have been uploading slot footage ever since. They reside in Los Angeles, California, USA. Dejavu Slots is unusual in that they upload their slot game footage from gambling arcades, bookmakers, and some of the best-known land-based casinos, including Aria, MGM, and Bellagio. This channel presents the slot industry in its most truthful and authentic light.
It's amazing to watch Dejavu Slots enter slot gaming arcades and play and win slot machines with such passion. A look at their YouTube account shows that they do what they do for the sake of having fun with the people that tune in.
| | |
| --- | --- |
| Streamer name | Dejavu Slots |
| Origin | May 10th, 2011 |
| Country | United States of America |
| Followers | 58,700 (YouTube) |
| Most-watched video count | 1.7 Million (YouTube) |
| Total views | 41,637,155 (YouTube) |
| Stream language | English |
Streamer Popularity
When Dejavu Slots first launched their channel, they had very few subscribers because no one was interested in watching someone else play slots. They put in a lot of work to grow their channel's viewership, though, and they did it by regularly uploading videos to YouTube. The popularity of slot games in recent years has made the channel well-known among the online slots community and the general public. Their videos are simple to watch and do not contain the over-the-top drama and clickbait that other streamers use, making them appealing to a broader audience.
Dejavu Slots' Net Worth
According to various online sources, Dejavu Slots' estimated net worth is between $14.6 thousand to $37.8 thousand, based on the average earnings per video of $26 to $75. Monthly views, country, subscribers, and user engagement all play a role in calculating the net worth. Based on these parameters, we believe that Dejavu Slots may be making between $341 and $975 a month from their YouTube channel. However, this does not count their website's merch revenues, sponsored ads, donations, or other game winnings.
When and Where to Watch the Streams
As of now, Dejavu Slots exclusively uploads their slot streams on YouTube.
YouTube Channel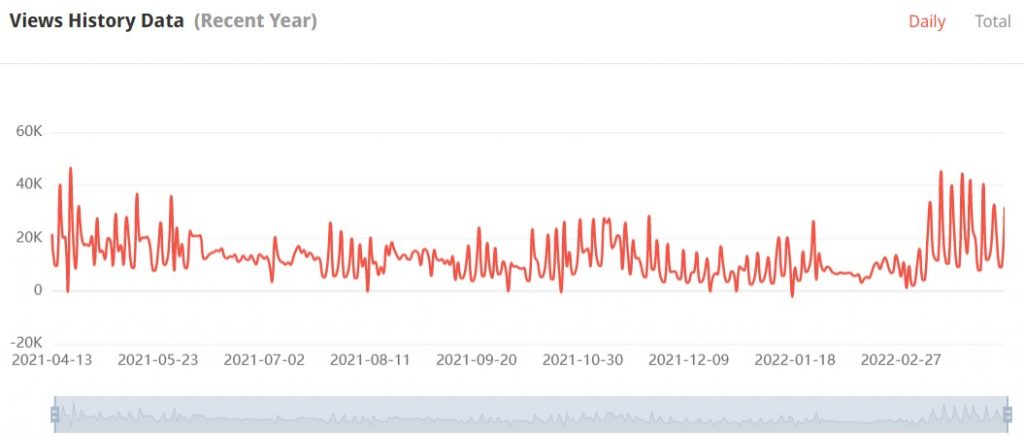 Dejavu Slots' YouTube channel has 58.4K subscribers and a total view count of 41,310,520. The channel was created in May 2011. Their total number of videos is 1,720, with an average of 8.11K views for each video.
All types of slot machine games are shown on the channel, including live-action and free spins, as well as jackpots, handpays, and mega jackpots. You can get the widest selection and highest quality of slot games on YouTube on this channel.
Which Casinos Dejavu Slots Prefers
Dejavu Slots frequently prefer and play at Aria, MGM, Bellagio, The Cosmopolitan, and other Las Vegas-area slot establishments, as well as at the San Manuel casinos in Los Angeles.
Biggest Wins
Dejavu Slots won the Mega Jackpot high limit slot at China Shores, which was their biggest jackpot. Starting with 60 free spins at San Manuel Casino, the YouTuber hit full-screen turtles. This is the largest prize ever won on the China shores, and it came as a result of the bonus round's full-screen turtles. On a 20-dollar bet, they earned a whopping 21,876 dollars.
They also won largely at the Bellagio casino's High Limit Slot Mega Jackpot Handpay. This was the couple's first time winning the greatest prize on a 3-reel slot machine after playing with a 2,200x payout. On a $3 wager, they walked away with a handsome win of $6,600.
Why Watch Their Streams?
When it comes to slot machine gameplay, Dejavu Slots is a top YouTube provider worth checking out. At the Dejavu channel, you can always count on an amazing casino slot entertainment and experience. They have covered almost all the major land-based slot games and have shown their viewers some amazing insights and tips to play at slot establishments. If you are an ardent fan of slot games, then their channel is a must-watch.
Where to Find Dejavu Slots
Dejavu Slots have a presence across all social media platforms. You can find out more about their social media profile details below.
Facebook
The Dejavu Slots Facebook account (@facebook.com/DejavuSlots) has 1,468 followers. They are quite active on the platform and post their slot game recordings and YouTube highlights.
Instagram
The Dejavu Slots Instagram account (@instagram.com/dejavuslots) has 1,013 followers. On this platform, they also post information about their slot games and bets placed.
Twitter
The Dejavu Slots' Twitter account (@twitter.com/dejavuslots) has 1,416 followers. Although they are not very active on this platform, you can still find tweets about their slot game highlights and jackpot wins.
Does Dejavu Slots Use Fake Money?
No, Dejavu Slots does not use fake money because they primarily play in land-based slot establishments. These casinos and establishments are quite reputed, so one can play only with real money.
Conclusion
Overall, the Dejavu Slots YouTube channel is a good one to follow, especially if you are a casino lover. Their slot games are fun, calm, and relaxing to watch after a long tiring day. You can also check out some fun merch sold online by Dejavu Slots.
FAQs
How Much Money Does Dejavu Slots Make on YouTube?

What Are Dejavu Slots' Biggest Wins?