The gambling industry has produced many stars in this age of social media, and in this article, we look at one of the most popular: SlotLady.
Welcome Bonus 500% up to $2,500 + 50% Cashback

*T&C Apply

Welcome $7777 Bonus + 300 Free Spins On Top!

*T&C Apply
Who Is Slotlady?
| | |
| --- | --- |
| Real Name | Sarah Ellen |
| YouTube | All Casino Action |
| Nationality | Canadian |
| Date of Birth | December 15, 1992 (29 years old) |
Sarah Ellen is a Canadian slot streamer who goes by the alias Sarah SlotLady. The majority of her YouTube videos are of actual slot machine play at the El Cortez casino in downtown Las Vegas; however, she also posts daily videos that include additional slot play content and information on table games.
Furthermore, there are frequent Slotlady YouTube live stream events in which fans can connect with her. When she is at home in Toronto, Canada, Sarah Slotlady prefers to broadcast online slots online rather than at a casino.
How The Channel Was Created
Slotlady launched her YouTube account in July 2017. Sarah has amassed over 91,000,000 views by the end of July 2021 after advertising her project on the Vegas Fanatics forum and continually uploading new content.
Gaining Popularity
Sarah uploads pre-recorded videos to her YouTube channel and frequently hosts live streams of players in land-based casinos there, as well as streams of players participating in internet casino games. Unlike some gambling YouTube channels (though comparable to Brian Christopher, a fellow gambling YouTuber), her content is not limited to traditional slot machine reviews. To record whatever comes her way, she simply opens the slot and presses record.
Slotlady is a determined woman who never gives up on her goal of beating the machines. Whether she spends $400, loses it all, and then tries again with another $400, she at the very least receives a bonus, a big victory, or a handpay as a result of her efforts. Her perseverance has resulted in her getting a large number of followers, allowing her to continue to produce excellent content for a long time to come.
Estimated Slotlady Net Worth
Even though Sarah has a significant presence in the gambling section of YouTube, her primary sources of income are likely to be Patreon, affiliate deals, her online retail store, and profits from slot machines. This is because gambling videos can only be monetized on a limited basis on the primary platform.
Given that her Patreon goal has reached a whopping 75 percent, it is more likely that the majority of her subscribers are on the lower end of the donation scale.
Because this information is not publicly available, it is uncertain how many subscribers she may have. Nonetheless, the number of subscribers across all channels, along with the number of slot winners, must be sufficient to make her activity worthwhile.
Favorite Casinos and Largest Wins
Any bio of Sarah Slotlady would be incomplete without a list of her biggest jackpots and casino victories. Such triumphs are critical for her, not only because of the monetary benefits she receives but also because they provide a boost to her channel's viewership figures, which is vital. So, here is a compilation of some of SlotLady's most epic wins over the course of her career:
Play for a jackpot on the Spin It Grand slot machine
A video by Slot Lady, in which she tried her luck at the iconic Spin It Grand slot machine, was released on September 16, 2020, to her YouTube channel. As a result, what happened? A whopping $1,015 was won with a single lucky spin.
The massive win at Buffalo Gold slot
In one of her early videos, SlotLady demonstrated how she was able to win over a thousand dollars on the Buffalo Gold slot machine, which is a fan favorite. The recording was made public on February 10, 2018, and the total amount won was $1,054.50 at the time of publication.
An even bigger win on the Buffalo Gold Machine
It's reasonable to assume that Slot Queen has a lot of luck when it comes to playing the Buffalo Gold slot machine. On July 18, 2020, over two years after the release of the previous video, Slot Lady was the recipient of another massive win on the video slot machine. This time she walked away with the tidy sum of $1080.25 after placing a $10.50 stake.
Top Dollar win on the Top Dollar Premium Slot
With a simple three-reel slot machine, SlotLady won a massive $4,200 jackpot in one of her earlier films, which was published on September 10, 2018, according to SlotLady's channel on YouTube.
The largest jackpot ever won by SlotLady
On March 14, 2019, the Slot Lady YouTube channel hit the jackpot with its largest-ever win. Sarah published a video to YouTube on that date, in which she announced that she had won a whopping $5,284 on Aristocrat's Wonder 4 Buffalo Gold slot machine.
Where to Watch Slotlady Live Streams and Recent Videos
Sarah streams live gaming sessions in land-based casinos on her website, while YouTube serves as the broadcaster for her online casino play session, where she also posts pre-recorded videos.
Twitch
Searching for the channel name allcasinoonline will lead you to the Slotlady Twitch account. You'll be able to watch Slotlady videos, but these are all old clips.
YouTube
Her YouTube channel is incredibly successful, and it is her main outlet: @youtube.com/c/allcasinoaction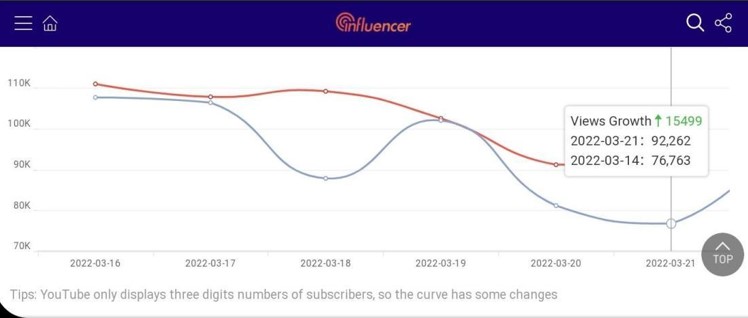 What Makes Slotlady Streamer Unique?
It is the story of her growth that really keeps viewers loyal. She is not a professional gambler, and while she didn't start off being the best at what she was doing, she learned and grew over time to get pretty good at it. She is active with her viewers on chat, which is always good to see.
Playing At Land-based Casinos
Sarah plays at land-based casinos in Vegas and around Niagara Falls. What makes her content unique is her tendency to simply roll and film, letting the chips fall where they may.
Social Media Pages
The world belongs to those who can work with social media, and Slotlady has been smart with diversifying her brand across several sites. You will be able to find her in the following places.
Facebook
She's hard to miss: @facebook.com/allcasinoaction
Instagram

Look no further than: @.instagram.com/allcasinoaction
Twitter
Follow the Slotlady Twitter for recent updates: @twitter.com/allcasinoaction
TikTok
To see all the slotlady recent videos, this is where you should go: @tiktok.com/@allcasinoaction
Official Website
On her official website, you can find out more about her, as well as her store: www.slotlady.com
Why Did Slotlady Quit?
She didn't. She hasn't given up on playing slots or broadcasting her videos on her YouTube channel. She has only recently changed the name of the channel and recruited a new member by the name of Victor to assist her in running it. Since promoting her initiative on the Vegas Fanatics forum and uploading new, fresh content on a daily basis, Sarah had collected over 100,000,000 views by January 2022.
Final Thoughts
Slotlady is a popular online personality, and though the gambling community has given her some negative feedback, she runs a fun and interactive channel and has carved out a niche for her gaming videos. With the rate at which she has been growing, the trend is set to continue.
FAQs
Before we end this article, here are answers to some of the most frequently asked questions about Slotlady.
How Much Does Slotlady Make?

Where To Watch Slotlady's Live Streams?